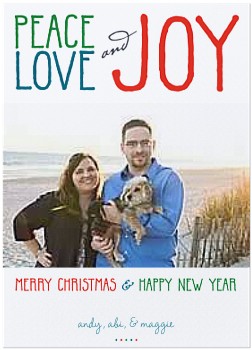 In 2011...
Andy was able to stay in the US instead of needing to deploy for his job.
We moved to a new house with a great yard (Maggie loves it!).
And Abi stopped working at the bank in order to pursue art and start a photography business.
We hope you all are doing well & we wish you a very Merry Christmas!
{our Christmas card this year - virtual edition for all of our blog friends}