Not too much going on here...we have been having some great weather in the 70s and 80s and have been enjoying it. Husband and I have been taking lots of walks around our neighborhood and also exploring other great walking places like the trail/lake below: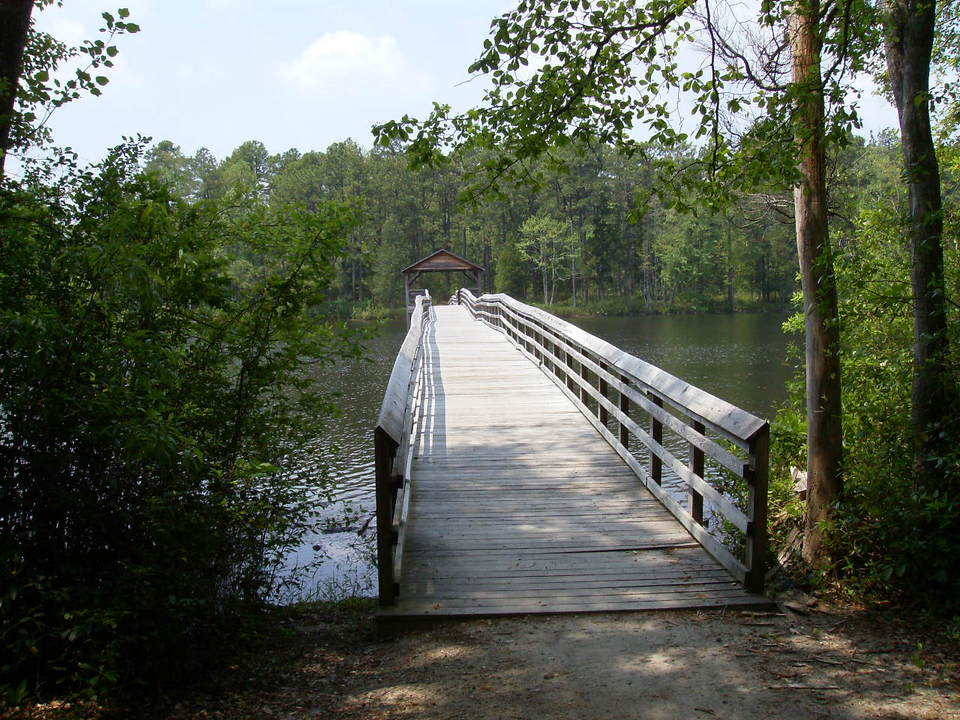 This is a bridge at Aberdeen Lake. It's about 10 min. (or less) from our house and is a pretty little lake with a trail around it. We enjoyed a nice walk around it on Sunday afternoon.
On Saturday, Andy's sisters, Emily and Stacey came to visit us for the day. We had a good time walking around town and shopping with them. It was so nice of them to come visit!
We also finally sat down and did our taxes this weekend. It was a little bit more time-consuming than usual because I had to file both Maryland and NC state taxes and we had to figure out whether or not to file separately or jointly. We ended up filing jointly and we are actually getting some decent money back! Yay for being married! I have usually ended up having to pay because I have worked several jobs and that generally messes your taxes up. So I'm really excited about not paying anything this year.
Andy's still working late several nights a week - we're hoping that once another staff member starts sometime this month or next that he won't have to work as late.
And that's about it....not a lot going on, but we're doing good and looking forward to spring and summer weather!